DOUBLE-O-FEEDS & HAY SALES
Located in north Poteet, TX, Double-O Feed & Hay Sales has been a welcome site to drought stricken Texans in the Atascosa County area. Proprietor Victor R. Opio says, "I fell into the feed and hay business by accident. I had animals to feed and so I ordered a load of hay from the valley. The hay was affordable but the freight was killing me. I was charged $3.75 a mile which as ridiculous. The guy I bought the hay from told me $3 dollars a bale and for 38 bales; I was okay with that. The next thing I knew he was changing his story to $3.75 a loaded mile. Well I needed the hay and I had already paid for it so I paid the almost $1000 it took for the freight. The rest is history. I bought a dually. The next week I bought a 33 ft. trailer. I hauled a few loads and then I burnt up the dually. I am now the proud owner of a 2006 GMC Topkick C5500 which pulls my trailer just fine. Anything less wouldn't do the job."
Double-O-Feeds & Hay Sales has a variety of hay and feed to choose from:
Blue Stem
Fescue
Peanut Hay
Coastal
Bahia
Timothy
Tifton 85
Alfalfa
Salt Grass
FEEDS
Cattle Cubes
Sheep & Goat Feed
Horse Feed
Sweet Feed
Deere Corn
Sponsored by Ful-O-Pep Feeds, Double-O Feed & Hay Sales can get you anything that you need for farm & ranch. So if'n you're in the neighborhood come on in and see if we can fix ya'll up with some supper for your four-footed friends.
Victor R. Opio, Owner
Double-O-Feeds & Hay Sales
801 Tomas Rd.
Poteet, TX 78065
830-742-8748 Office/Fax
210-264-9079 Mobile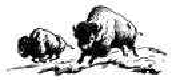 Member of Texas Bison Association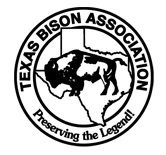 Double-O-Feeds Contact Information

Address

Phone Numbers

E-mail Address

801 Thomas Rd
Poteet, Texas 78065

Office/FAX
830-742-8748